[easingslider]
Welcome to Zenobia's Sweet Tooth – Homemade Baked Goods!
We bake an assortment of homemade goodies, specializing in cookies and breads. I am sure you'll find our selection delicious and it will most definitely satisfy your sweet tooth.
Zenobia's Sweet Tooth offers a wide variety of treats that include but not limited to: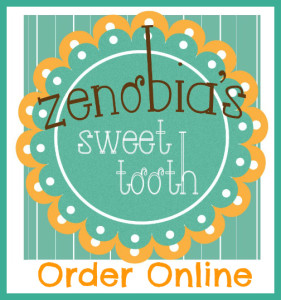 Red Velvet White Chocolate Chip Cookies
Gluten Free Chocolate Chip Cookies
Sherri Gluten Free Banana Bread
Sugar Cookie Pops and more!