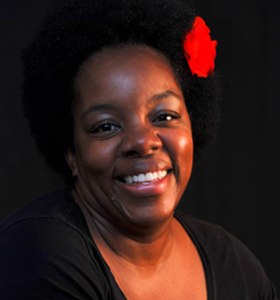 She not only calls herself a baker, but also a working mother and wife. She juggles these different hats while running Zenobia's Sweet Tooth! Based out of New York City, she was influenced by her husband's love of chocolate chip cookies. Store bought would not do, and Zenobia's cookies came to life.
Oatmeal Raisin and Sugar cookie recipes led to unique creations of her own, like the All Nut cookie with almonds, pecans, and walnuts. Made in the comfort of her own home, Zenobia aspires to bake full time moving operations out of the family kitchen and relocate to Charlotte, North Carolina, where they will be able to expand.
Zenobia's Sweet Tooth, founded in 2009 offers a large variety of cookies, breads and gifts, many of which are available in sugar-free or gluten-free (and sometimes both!). Check out what a few customers had to say about Zenobia's Sweet Tooth.
Thank you for the DELICIOUS Red Velvet cookie at the Kelly & Michael show!
Marie Eicher-Brown
Thank you Zenobia's Sweet Tooth! I received my order of chocolate chip pecan cookies and the whole wheat banana nut bread. OMG. Those cookies are delicious. They simply melt in my mouth. I also took a few to work to share with my co-workers who enjoyed them as well. I am not sharing the bread though. It was nice and moist and delicious and I am going to be selfish and have that all to myself. I truly enjoyed both and look forward to placing another order soon. Yum Yum!!
Terri Goudy
Hey Zenobia it's Susan your sister from another mister. I had an awesome time tweeting during the Anderson Cooper Show. But you my dear are a star. I hope to see you the next time I am in New York. Keep it up.
Sue Gerry